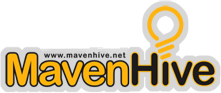 CLIENT LOGIN
(+632) 775-1516
24/7 F U L L S U P P O R T


BASIC PLAN
50MB Premium Storage
1GB Bandwidth
Unlimited MySQL Databases
Unlimited Email Accounts
Unlimited Domains
99.9% uptime Guarantee
Available Payments in Terms
$21.43

STANDARD PLAN
300MB Premium Storage
5GB Bandwidth
Unlimited MySQL Databases
Unlimited Email Accounts
Unlimited Domains
99.9% uptime Guarantee
Available Payments in Terms
$64.29

ADVANCED PLAN
500MB Premium Storage
10GB Bandwidth
Unlimited MySQL Databases
Unlimited Email Accounts
Unlimited Domains
99.9% uptime Guarantee
Available Payments in Terms
$107.14

ADVANCED PLAN
1000MB Premium Storage
20GB Bandwidth
Unlimited MySQL Databases
Unlimited Email Accounts
Unlimited Domains
99.9% uptime Guarantee
Available Payments in Terms
TBA
We are dedicated to providing reliable web hosting solutions of the highest quality. All of our plans come with a 99.9% uptime guarantee. Our focus is on reliability, uptime, and customer support. The servers we utilize are Dual Xeon 2.4ghz with 2 gigs of ram. Our network backbone consists of UUNET, Level3, Verio, Time Warner, Global Crossing, AboveNet, and Allegiance Telecom.
WHAT WE OFFER
Web Hosting
Web Development
Web Programming
E-Commerce
Marketing
Media Services
SEO
Web Mail
WHO WE ARE
About Us
Contact Information
WHY MAVENHIVE
Our Clients
Technology
Web Labs
R&D
Customer Testimonials
24/7 ONLINE SUPPORT
Contact Support
Frequently Asked Questions
Online Community
Live Support
HOME | HOSTING PLAN | WEB DEVELOPMENT | SUPPORT | TESTIMONIALS | CONTACT US
Copyright 2013 MavenHive. All rights reserved.